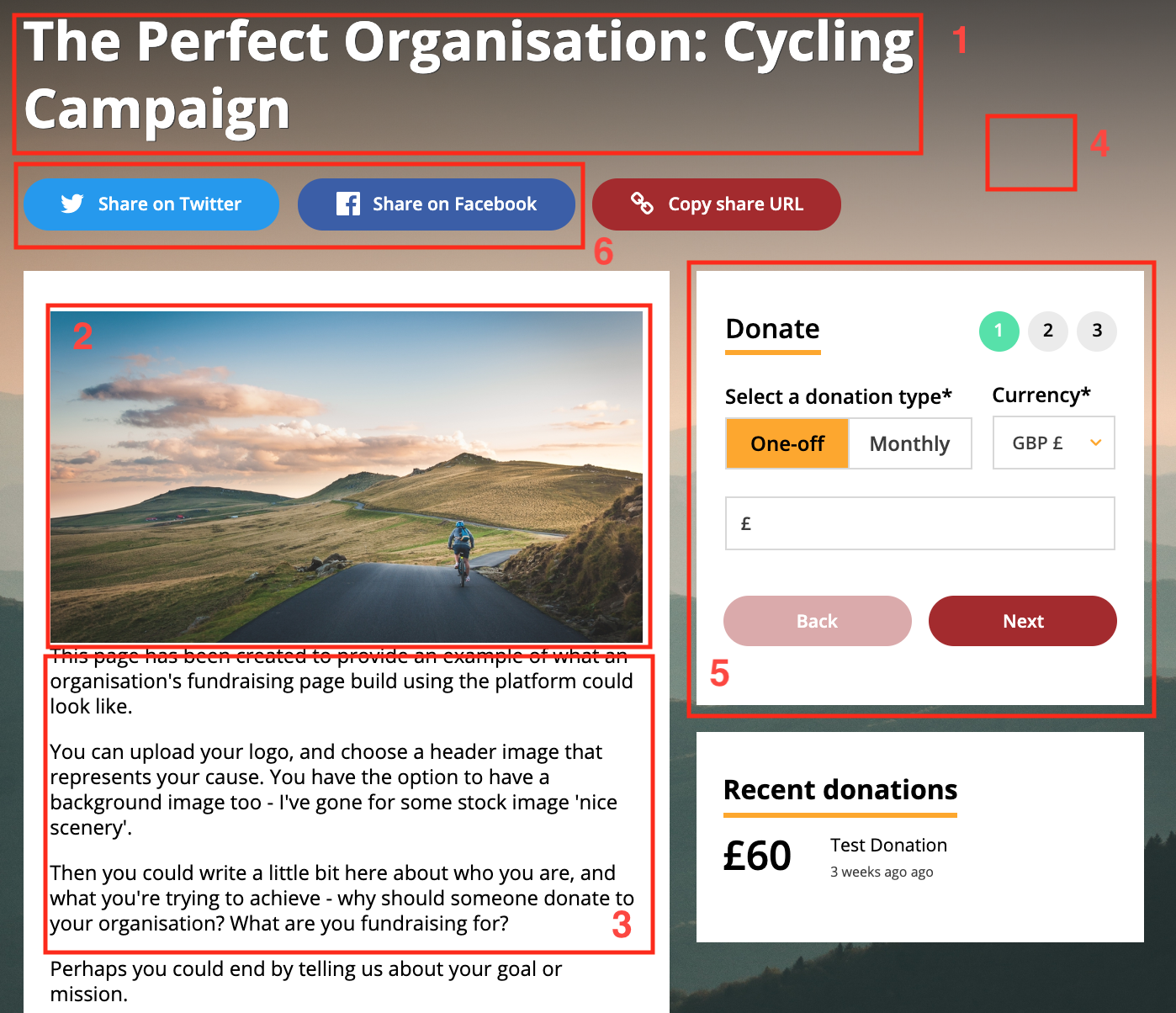 Campaign name
Header image
Campaign blurb
Campaign background image
Campaign colours e.g. for buttons
Social media links
Items 1 - 5 above can be edited to match your campaign brand in the campaign editor, accessed via your organisation dashboard.
Social media links to Facebook and Twitter are standard and use Facebook/Twitter brand colours which cannot be changed. Clicking these buttons auto-generates a social media post based off the content you have uploaded to your campaign, allowing donors to easily share campaign information.
The page layout is standard and cannot be edited, meaning elements not listed 1-6 are fixed. If you are fundraising for specific items e.g. educational supplies, you can add in donation items which will show up underneath the information box under the heading 'your donation'. Here's an example of one we created for the cycling campaign: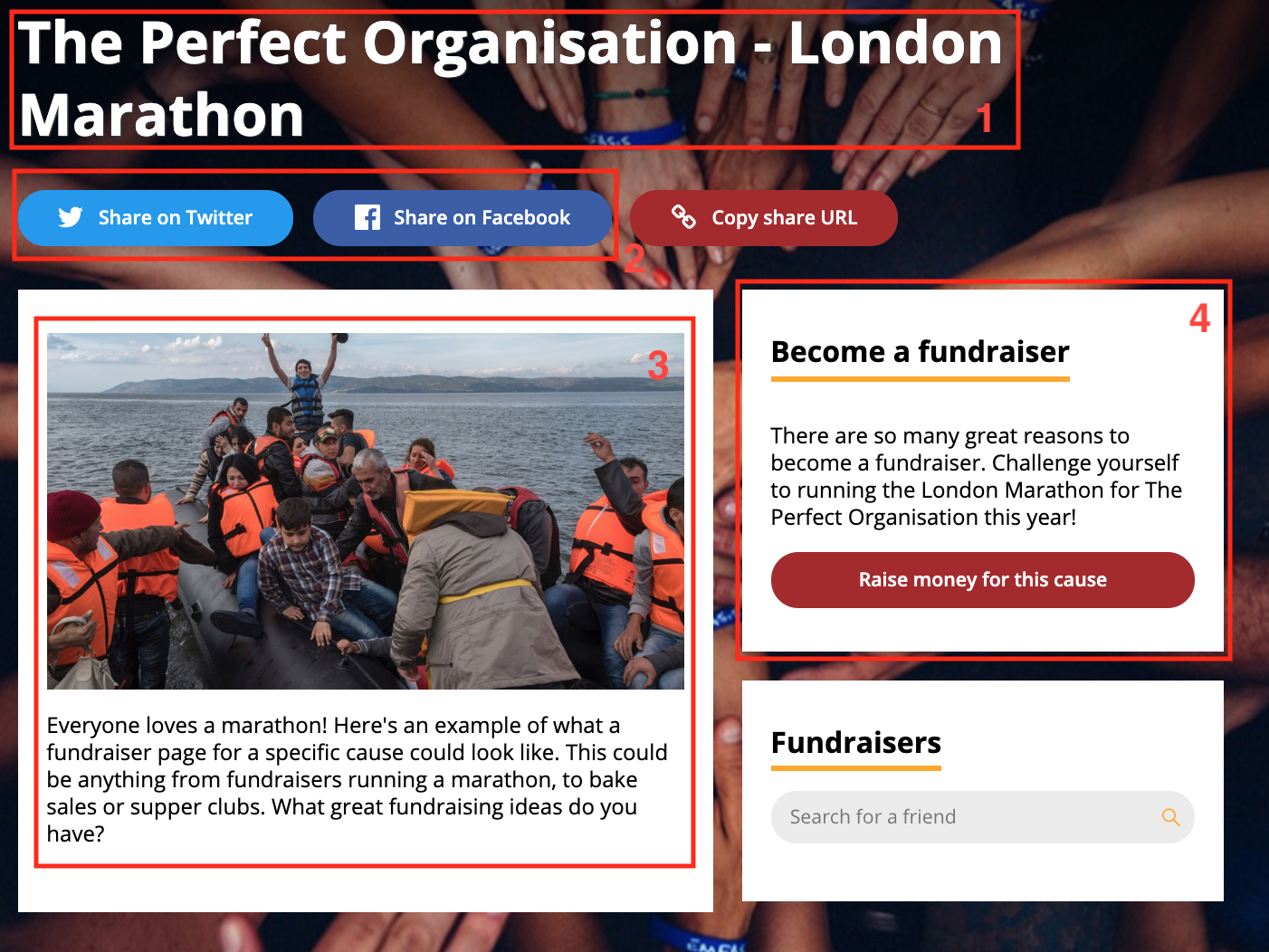 Fundraising campaign name
Social media share links
Campaign blurb
Call to action - why should someone fundraise for you?
All of these elements are set by you when creating your page. The call to action box allows visitors to the page to set up supporter pages and fundraise for this cause. In this example, people raising money for The Perfect Organisation by running the London Marathon would click here to set up their individual fundraising pages.
Visitors to fundraiser pages can also 'find a fundraiser', allowing them to find fundraising pages belonging to their friends and support an individual fundraiser's efforts.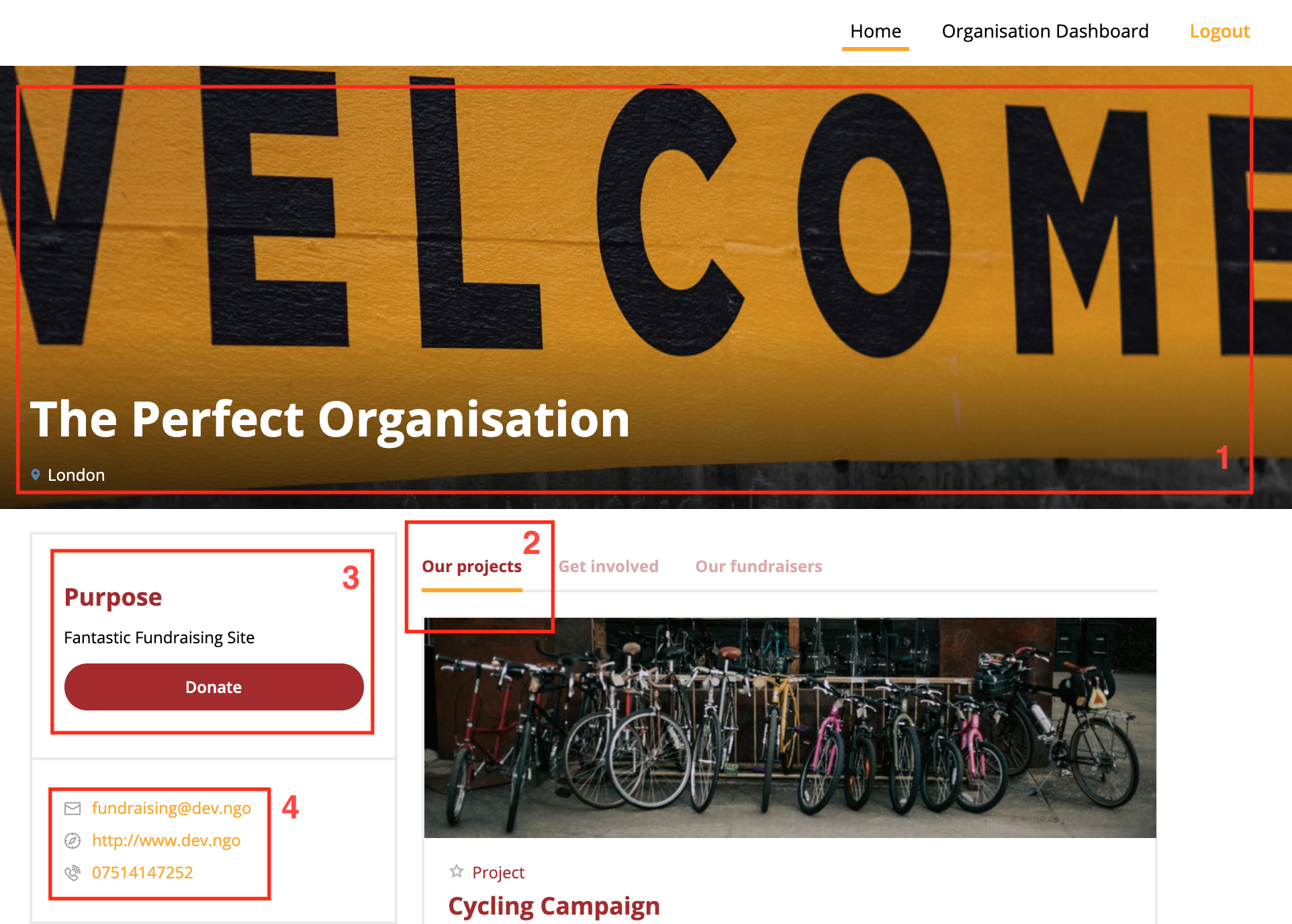 Header image
Brand colours
Purpose
About
You can edit your organisation homepage and default brand settings under 'branding'. This allows you to change the header image, brand colours, and information about the organisation. The functionality of this page, such as toggling between Our Projects and Get Involved is set.
If you feel ready to start using the All Welcome platform, then you can read our T&Cs and sign up here.